ABOUT US
International Partner & Law Firm
ABOUT US

Greetings
Greetings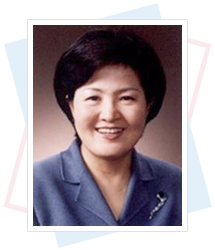 Welcome to WON International Patent & Law Firm.
Since its foundation in 1995, WON International with its guiding principle of putting clients first has continuously grown and expanded to a middle size patent firm with 40 or more workers, along with large research institutes, universities and small and medium-sized enterprises as the growth engine of technology development and economic growth in Korea.
Our renowned name is based on the accumulated customer reliability which we supported in creating a strong and valuable IP rights from the client's research accomplishments home and abroad.
In 21st century, the importance of technology as intangible assets has been growing in the economy and industry. Moreover, the intellectual property is now facing changing environment in the 4th industrial evolution era.
Won International provides optimized integrated legal services to adapt to the fast changing surroundings of IP rights, with in-depth understanding of professional knowledge in view of law and technology based on our various experiences and knowhow achieved with our clients.
Our firm provides the service with the patent attorneys fluent in languages such as English and Japanese, along with professionals having master' or doctoral degree with abundant experiences in patents, and the foreign affairs management team including language experts, and the domestic affairs team who are provides thorough handling of filing prosecution and annual fees, and the legal division with the U.S. attorney-at-law. The excellent human resource of our firm is the fundamental asset of the superior service, and such manpower is the present and future of our firm.
Won International with our employees makes every effort to provide clear and strategic solution to the overall problems from IP rights filing and registering to IP management and utilization, with our close cooperation within the organization.
WON International Patent & Law firm promises to be your intellectual property partner growing with our clients based on the reliable customer relations.
Representative Patent Attorney LEE, Won-Hee